Plantation Drip Irrigation Professionals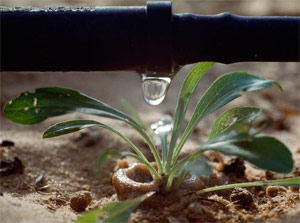 When is the sound of dripping water a good thing? When you are using a drip irrigation system for your planting beds! Our Plantation drip irrigation installation and repair team can show you how to make your plants bigger and stronger and produce more flowers and fruit while using less water than a traditional watering system.
Standard watering systems lose water through runoff and high rates of evaporation. Much of the water never gets to the roots of the intended plants because it gets blown away by the wind or lands on an area of the soil that doesn't sit above the root zones. Drip irrigation systems deliver water directly to the root zone. No water is wasted. Water seeps down into the soil around and below the roots, encouraging plants to grow larger root systems. These larger systems pull in more nutrients for the plant resulting in bigger, stronger, healthier specimens.
Keeping Your Lawn Green Is What We Do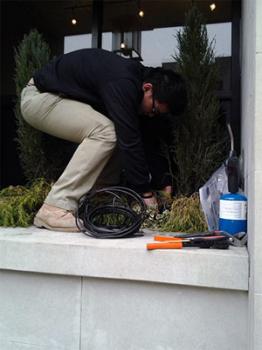 When you have a drip system installed you won't suffer from low water pressure in your home. Standard sprinkler systems can significantly reduce the water pressure in the home (which is normally 40 to 80 PSI). Most drip systems operate at about 15 to 30 PSI. This means you'll still have plenty of water pressure inside to take your morning shower, run a load of laundry, or anything else you do during the day.
Since drip systems work with low pressure, fittings, heads and other components don't need glue or clamps. This means most components of a drip system can be moved or reused. You aren't married to the placement like you are with an in-ground system.
Highly Skilled Drip Irrigation Installation in Plantation FL

Our Plantation drip irrigation team gives you a point by point breakdown of why you should have a drip system installed.
Drip irrigation uses less water to deliver better results.
Drip irrigation systems can be installed without special tools, glue, or trenches.
Drip irrigation doesn't suffer evaporation issues and delivers water consistently.
Root zone watering prevents fungal leave diseases and water borne pests from attacking your plants.
Drip irrigation systems can be installed in both new and existing landscapes.
Drip irrigation is perfect for steep slopes, oddly shaped planting beds and in windy areas.
Call our Plantation Florida drip irrigation team today to set up a no obligation consultation. We can show you how easy it is to cut your watering bill and have a planting bed that's the envy of the neighborhood at the same time.