Professional Plantation sprinkler repair techs at your service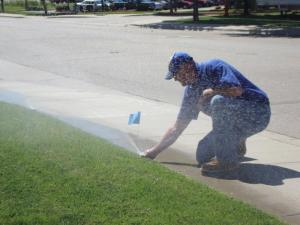 Our team of Plantation sprinkler repair experts and contractors can help you achieve the most for your money. No matter the scope of service you require, we have the chops to get the job done to your specifications and budget.
We Install Sprinkler Systems
Is your sprinkler system too old to save? Adding a home addition, patio, or concrete? A new system to meet your new needs may be the best choice. Schedule a no pressure, free consultation to see how a new system will be an investment for years to come.
Free Consultation on any Plantation irrigation repair job

You heard right. Our no pressure consultations are always free. We'll come directly to you to discuss all of your options for upgrade, repair, and maintenance. If you're not convinced, you have absolutely no obligation. Our team is here to serve our Plantation community, not to make a sale.
Rain Sensor and Backflow Units

These are required by state law. Most homeowners don't realize that malfunctioning Backflow and Rain Sensors can cause adverse legal and health effects. Stay on the safe side and have one of our Pros handle a yearly inspection to make sure that your equipment is running well.
Our Guarantee
We'll help you use water by using it more effectively. Give us a call to see how you can save water and your lawn at the same time.
Our Staff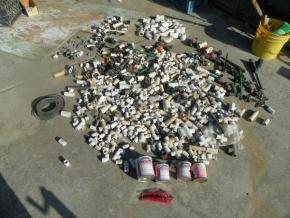 Our Plantation team is professional, timely, courteous, and knowledgeable. We're here to provide you with the highest level of customer service this side of the Mississippi.
Our Equipment
We know all the brand names, and we know the best equipment for every job. If you want the straight scoop on all the latest and greatest technology in home irrigation, you've found the perfect team.
Whatever You May Need, Come To Us For Any Of Your Customized Irrigation Solutions.
---
Call Today For The Best Sprinkler Repair in Plantation, FL!

We are proud to serve the irrigation needs of Plantation, Florida,33388, as well as Davie, Sunrise, Fort Lauderdale, Weston, and Pembroke Pines.